One Day Letterpress Workshop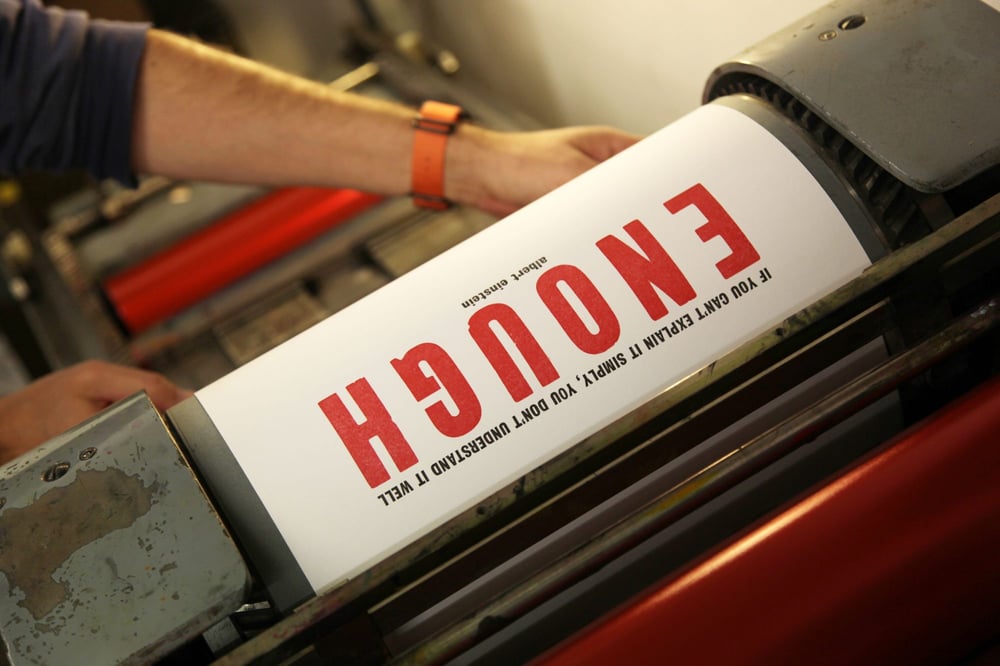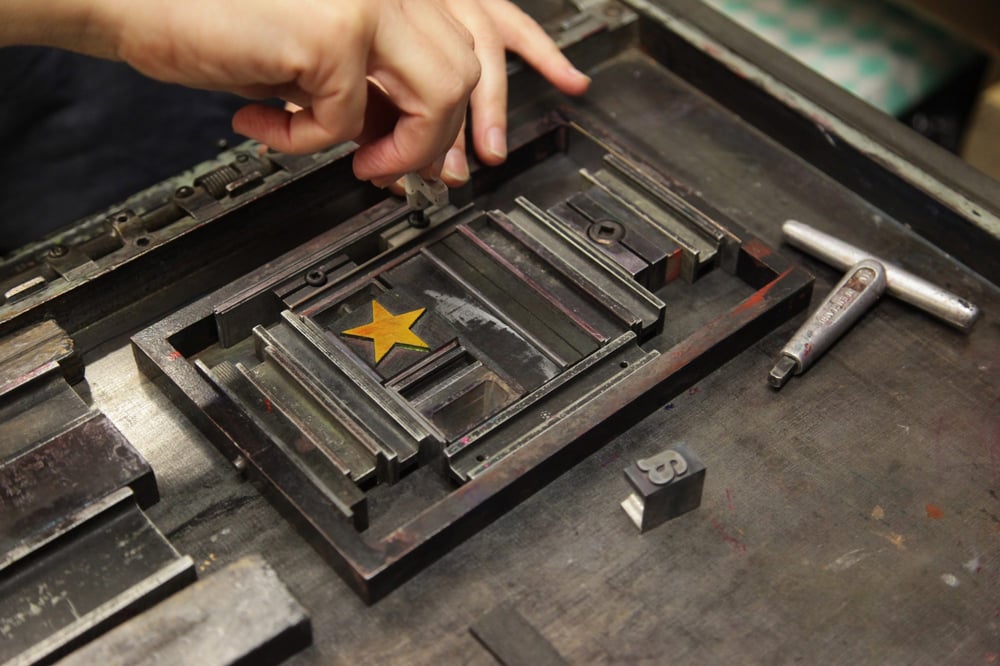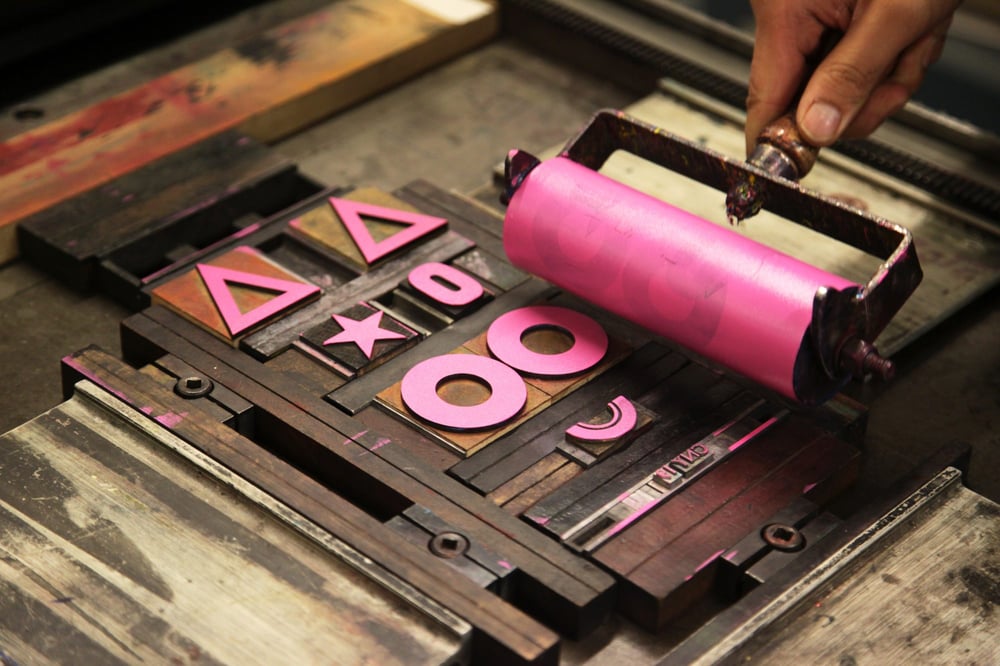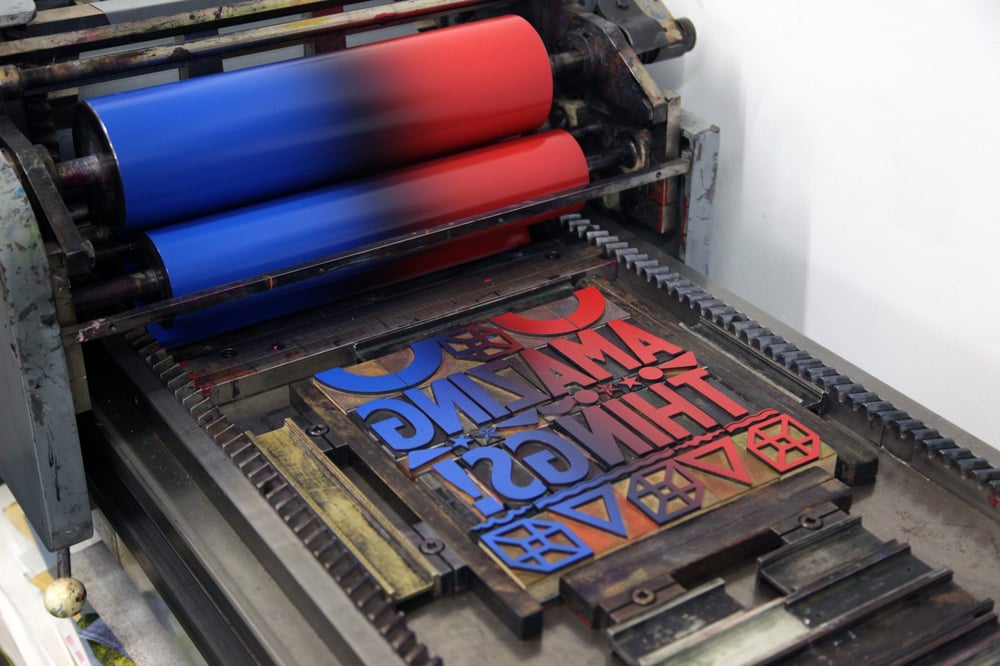 NEW FOR 2022-23!
Following a studio expansion in July 2022, I can now run workshops for up to 6 people.
To launch this I am offering a 20% discount on One Day Workshops that are booked between 18th July - 1st August by using the code ONEDAY when you check out.
One Day Letterpress Workshops take place from 13 September 2022 until 1 July 2023, weekdays from 9.30-5.30pm.
You will have access to 50+ cases of wood & metal type in sizes ranging from teeny tiny, to big and burly and use vintage Vandercook, Farley and Korrex proofing presses (or the humble Adana) to print your creations.
You may want to:
- Set metal or wood type
- Make a poster
- Print a linocut
- Get some tuition on a specific machine or stage in the process
- Get tips and tricks on what to do or what not to do
- Come along and make a godawful mess in the pursuit of having fun!
Whatever you want to do you will go away with a better understanding of the letterpress printing process and armfuls of prints.
You can buy a course anytime during 2022-23 and once you've done this get in touch to sort a date out.
If you don't have a date in mind or the workshop is a present for someone, I will send you a voucher which can be redeemed until Friday 1st July 2023.
Your host & tutor Nick has worked as a designer & printer for over 20 years and has taught in schools, colleges, universities and print workshops across the UK. You can find out more here
Prices are for 1-6 people, please use the drop down menu to select your chosen option.
Feel free to get in touch to discuss any requirements you may have.
No previous experience is necessary.