One Day Letterpress Workshop 2023-2024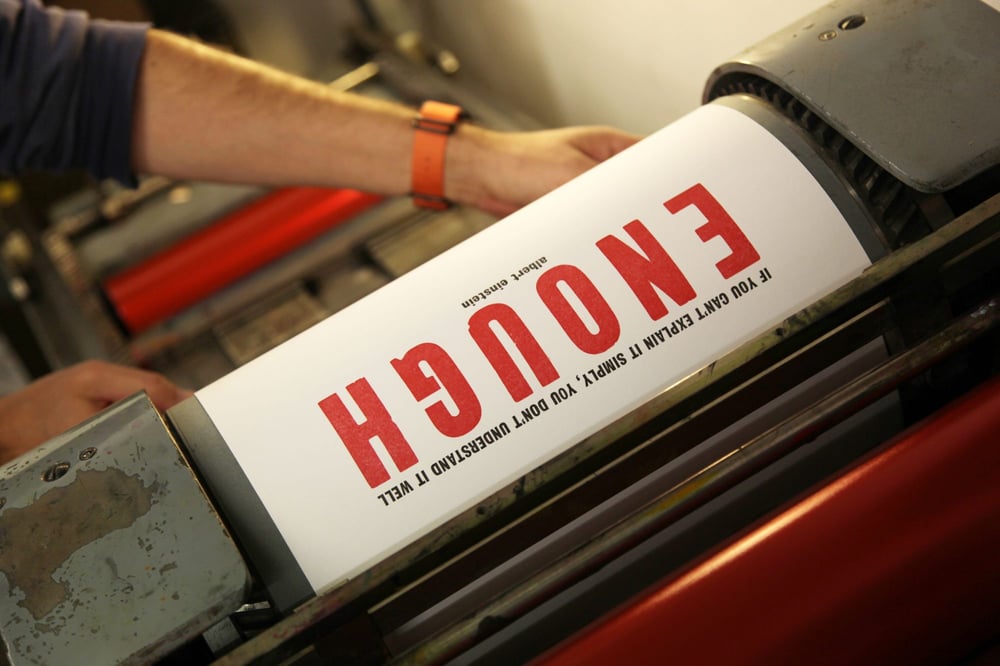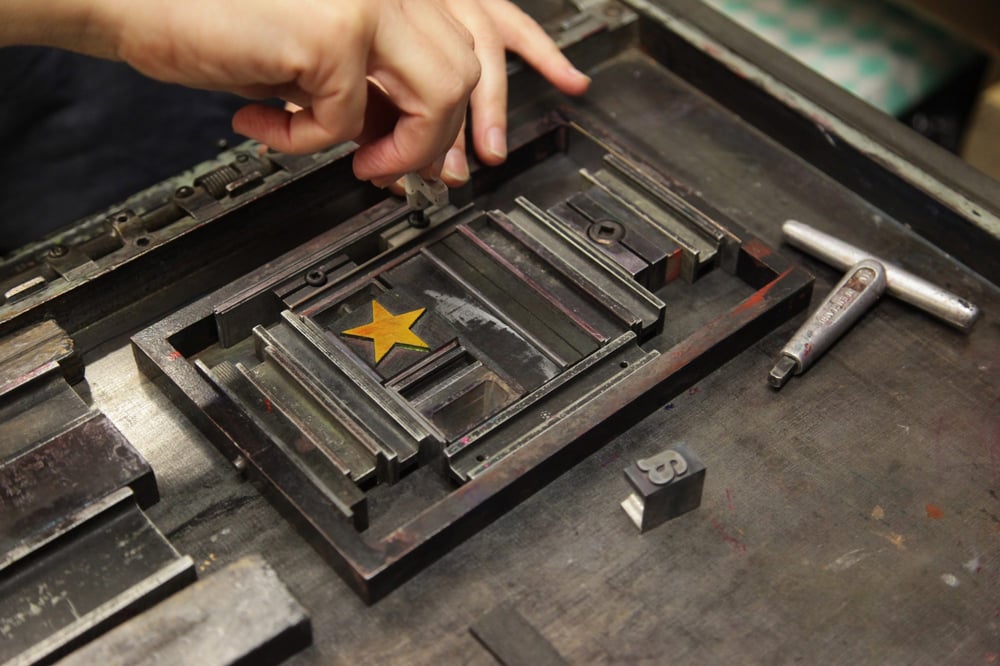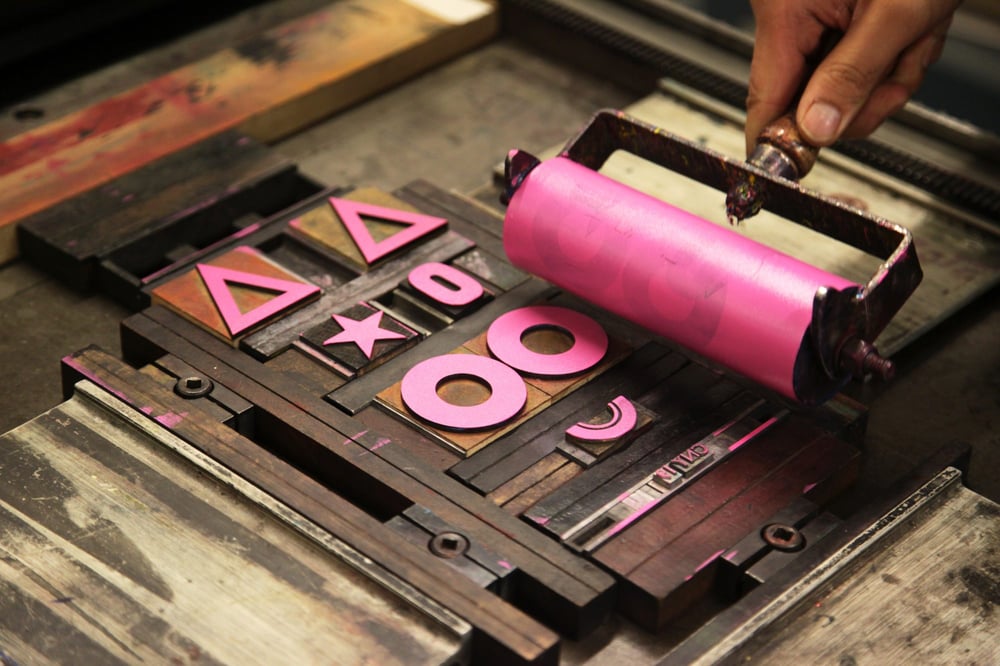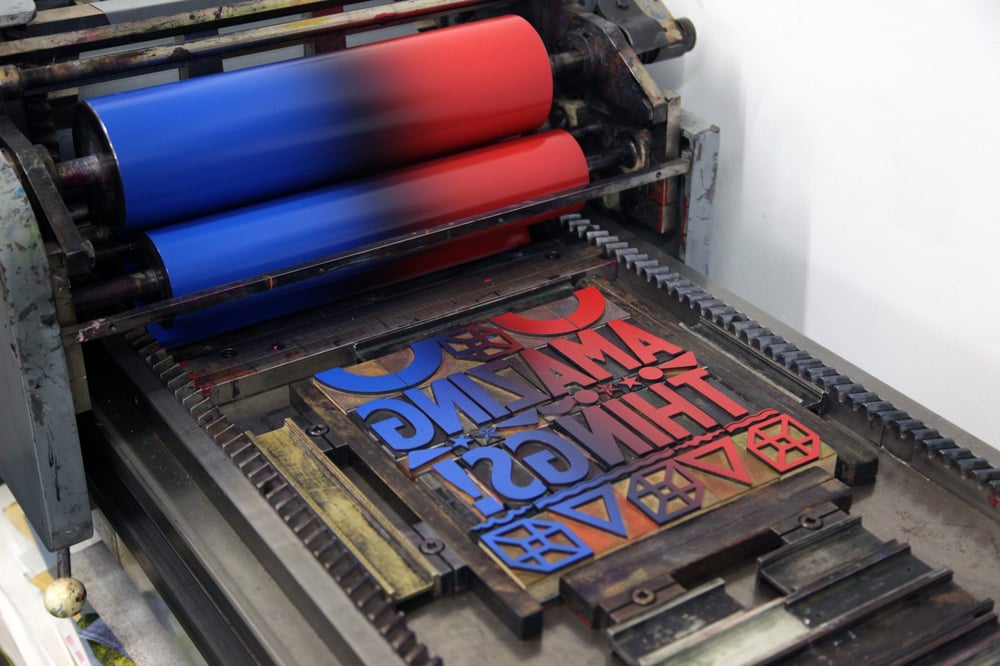 Get a 15% discount by using the code 15PERCENT when you checkout.
Your weekend starts HERE as our popular Letterpress Workshops take place on FRIDAYS!
Come and make a glorious mess and immerse yourself in the wild and crazy world of letterpress printing in sunny Shipley at the workshop of The Print Project.
Here you will get to handle, set & print type from an amazing collection (some of which is 100+ years old), using the best letterpress printing presses available in West Yorkshire, namely:
- Vandercook SP20 proofing press
- Korrex Nuremberg proofing press
- Farley galley proofing press
- Heidelberg 10 x 15 platen press
- Adana 8 x 5 platen press
During your day you will draw on the experience and technical skills gained by our master printer who's instantly recognisable letterpress work has pushed the letterpress process in new and exciting directions over the last 13 years.
Their work has featured in numerous books and magazines and international exhibitions and brings together a vision gained from working at the bleeding edge of the printing and design industries during the last 25 years.
The course is ideal for those who've always wanted to 'have a go' or for designers keen to get away from their macs and type nerds and experienced practitioners (eg. printmakers / print technicians / teachers) who are looking to get some tuition on a specific machine or stage in the process to further their own practice or skill set.
All one day courses are catered to your needs — it's your day — we want you to have the absolute best time doing what you want to do. We will always teach you how to set type, lock it up, ink it & print it the correct way, so you can go home buzzing your face off with a pile of amazing prints that will be the envy of all your friends (and family).
Some examples of what you can do / learn during your day:
- Print a poster, bookmark or keepsake, individually or as a group
- Set & lock type up correctly
- Working safely
- Explore colour & inking techniques
- Get some tuition on a specific machine or stage in the process
- Types of printing presses e.g. platen vs cylinder
- Tips and tricks
- Where to buy (& what to avoid)
To see what dates are available, click on the drop down menu above.
Buying a workshop as a present? We will send you a voucher in the post.
No previous experience is necessary but a background in print / design / illustration would be useful.
Feel free to get in touch to discuss any requirements you may have.
If for any reason you can't make your workshop we will happily refund or reschedule it (subject to availability) if you notify us 7 working days before your workshop commences.